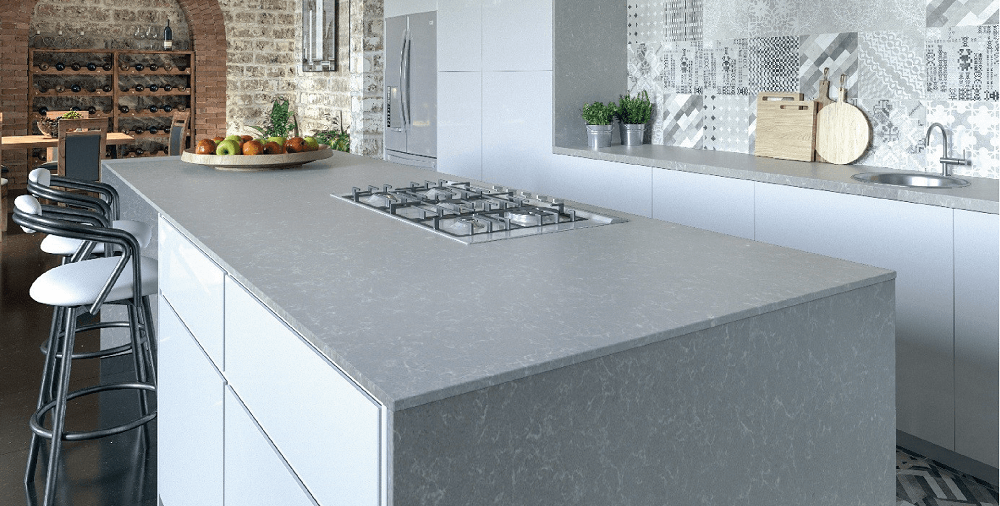 One look at a beautiful home will make you realise why attention to detail is crucial, while designing your dream abode. The world of Marble Italia® is not just of luxury and opulence, but also which inspires spaces of modern architecture. Besides providing the most premium and best marble in India, it is the only company in the country which imports Technistone.
Take the example of this aesthetically designed bar at a private residence in Budapest, Hungary - where they have used the shimmering 'Brilliant White'from Starlight Collection from the house of Technistone, which lends character to the space.
What is TechniStone?
TechniStone is one of the leading European manufacturers of high-quality quartz surfaces for kitchen worktops. This hardened stone creates the perfect balance between creativity of nature and durability of materials used in the modern era,which is highly resistant to bacteria and stains, suitable for contact with food and excellent for maintenance; hence it is often used in the form of kitchen countertops.
The reason customers prefer TechniStone is because of its unique features such as non-absorption, high resistance to scratches, chemicals, stains as well as the wide variety of colours and finishes it is available in, along with thickness and size variability. Though it is mostly used on kitchen & bathroom countertops, pavers, stairs and tiles, it is also used in the interior and exterior of industrial buildings.
TechniStone's engineered stone is also suitable for bar tops as seen in the image presented at the beginning of the blog. Besides meeting the highest quality standards, TechniStone is also environment-friendly, since it contains more than 90% natural ingredients. Even their packaging materials are environmentally friendly - 100% recycled PE or cardboard. So the next time you consider the stone you'd want to write your story in, don't forget to check out TechniStone at your nearest Marble Italia® Gallery.