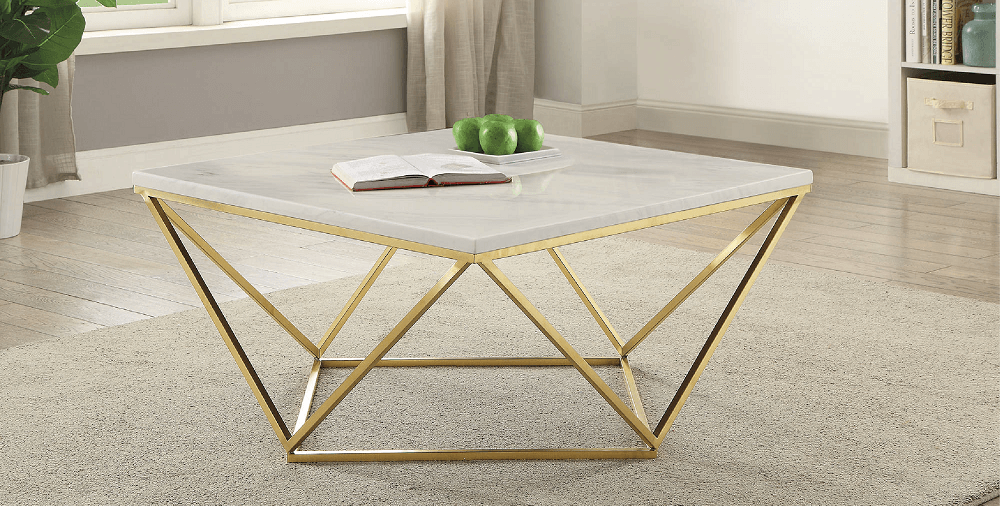 We know that designers have constantly pushed the envelope when it comes to designing customized furniture. Though solid wood has always been a favourite, we have tried to break the norm and use marble instead. The use of stone is as ancient and grand as Julius Caesar (Romans carved stone to create beautiful pieces of furniture).
What are the materials which come to your mind when you think of furniture? Wood, steel, iron maybe? But has marble as furniture ever crossed your mind? In fact, the choice of marble table tops on a metal or wood base has always been a classic combination. Even if you have never used marble in your furniture, you will be amazed to know that the distinct pairing of marble with metal, wood, or glass will create a lasting impression, irrespective of the style.
A good case in point is the beautiful contemporary marble centre table created by Bello by Marble Italia®, wherein materials like copper and Marquina marble are used. Another great example is the pure white Austrian marble top placed on a solid teak wood base. Whether it is our Silver River marble used as a dining table top or the silver onyx night stand with contemporary hair pin legs, every product we create adds a modern touch to your space and the splendour of the translucent marble- which we source from around the globe, only adds to the charm.
At Bello by Marble Italia®, we believe in keeping it simple. Hence, every unique piece of our handcrafted furniture is reduced to its most basic elements. Our aesthetic is minimal and we let our marble speak for us. So, the next time, you want to own a piece of furniture which is fun and one of its kind, visit us at Bello.