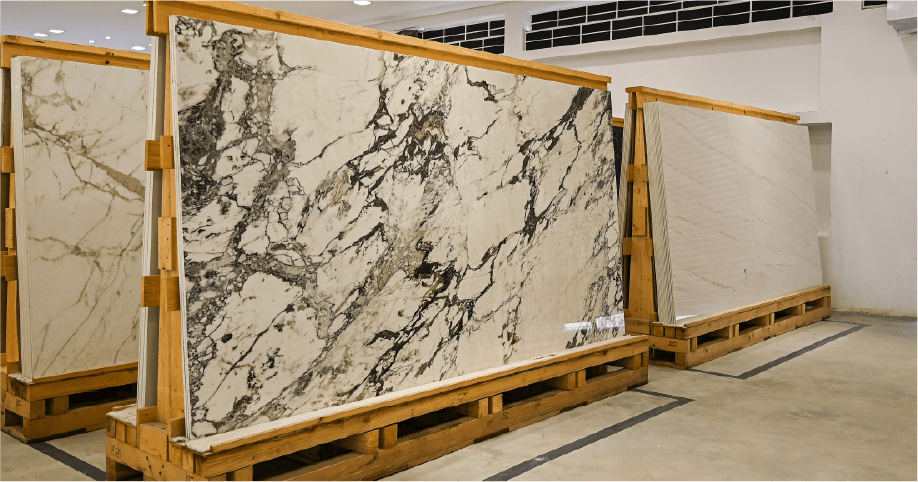 A marvel in the world of stones as we know it, Marazzi, the stone-effect porcelain stoneware, offers to customers the best of two worlds. While preserving the intricacies and charms of natural stone, these stones offer to its users, the aspirational quality, practicality and versatility of stoneware tiles. Inspired by an array of traditional stones and natural material, Marazzi has the capacity to imitate the look and texture of a range of substances – from slate and quartzite to basalt or even different types of sedimentary rocks.

Another fascinating dimension to these stones, is added by their expansive range of colours. Whites, blacks, browns, beiges and many more – there's a Marazzi for every mood. Further, every tile is enhanced by the surface finish of each stone: natural, split-face, polished, bush-hammered or decorated with skilfully created three-dimensional textures. Adorned by movement reflected on the stone and the effect of light playing on the surfaces, Marazzi is versatile, owing to its convenience of incorporation into spatial designs: traditional or modern, classic or contemporary, idyllic or urban.

The availability of the stoneware in a multiplicity of formats, adds an element of universality to the utility of Marazzi, which can be conveniently adapted for wall and floor coverings: both at home and in commercial spaces. Optimisable for both indoors and outdoors, there are few areas of architecture and building designs left, where these stones fail to find its use, today.

With a compact, vitrified structure which makes it resistant to shocks and abrasions, Marazzi stoneware is insensitive to temperature changes, waterproof, stain-resistant, durable, anti-slip, resistant to chemicals and easy to wash for everyday use. Usually presented as 20mm slabs to be cut and used as per the requirement, their true genius lies in how beautifully it encapsulates the work of nature – as a result of time and chance – and how this, is synthesised with the skills of the craftsmen who create the stoneware itself. Resplendent with beauty treasured by long-standing patrons of natural stone and practicality that impresses the modern contemporary consumer, the next time you think of beautiful stones for your spaces, we hope you think of Marazzi.
With over seven different categories of natural stones in our portfolio, Marble Italia is the only company to house original Marazzi stoneware in the country. To experience the magnificence of Marazzi and our other collections of the finest Italian marble, reach out to us to arrange for a visit to our gallery today.